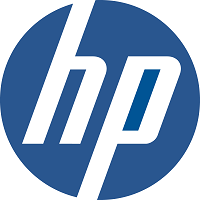 The HP Service Center has been operated by the Hinckley Group since 2001. Hinckley opened the first ever service center in Nigeria and to this day they operate the only dedicated network of HP Service Centers in the country.
Hinckley provides the only direct delivery HP service in Nigeria. The benefit of this is firstly Hinckley has exclusive access to the local HP parts store and secondly Hinckley provides exclusive onsite support for HP Call Center cases.
The HP Service Center supports all HP equipment, nationwide, providing onsite and offsite support options to customers.
Key Benefits:
Exclusive access to local HP parts store
Dedicated HP Service Center
Fastest repair times
Nationwide coverage
Certified HP engineers
Support all HP equipment
HP Call Center support
Onsite:
Exclusive access to local HP parts store
Log cases immediately on phone/email
Directly with HP
Next Business Day support
Warranty & Trade repairs
Nationwide Support
Collection:
Pick and return of equipment directly from your office
Dedicated Account Manager assigned to your company
48hr repair time*
Warranty & out of warranty repairs
Nationwide Support
* Typical repair time dependant on part availability
Carry-In:
Bring equipment to our conveniently located Service Center
HP Service Center logs case for you and keeps you updated
48 hours repair time*
Warranty and out of warranty repairs
Nationwide Support
Care Pack & Contract:
Extended warranty
Upgraded support entitlement
Dedicated HP parts
Dedicated HP Support manager
Service Level Agreements (SLA)
Preventative and reactive support